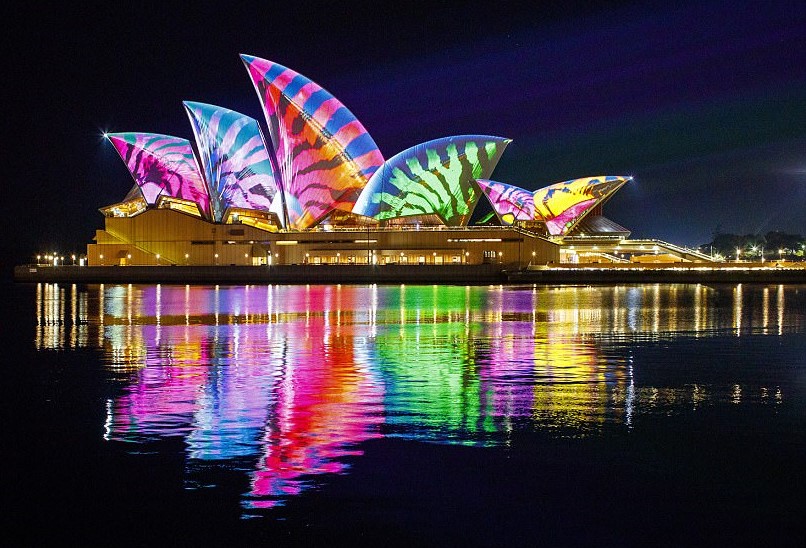 With this post I am starting another Improv Art series, this time on creating art with light. The variety is stunning. Among the most crowd pleasing in part because of the sheer size of the art, is what's called projection mapping, or art projected onto structures.
The Sydney (Australia) Opera House is one of the world's most iconic buildings, and probably the most popular façade for original light shows as well. In June of 2017, it began twice-nightly, year-round projections onto its shell-like roof panels of "Badu Gili," meaning "water light" in the language of the Gadigal aboriginal people. The seven-minute show honors the Dreamtime stories of the indigenous population using partly aboriginal art and music. You can see it here.
Youtube videos of other light projections on the Opera House and of Vivid Sydney's annual light festival abound. Try this one and this one.
Many cities have their own annual light shows, so this is a topic we are likely to come back to, but as a teaser, here's an excerpt from France: La Fete de Lumieres.