It's one thing to project light onto a building and quite another to light up a forest. We are all used to the beauty of holiday lights on all sorts of trees – I absolutely love the green and white lights that transform the hundreds of palm trees on a boulevard in my town each December, and wish they were left up all year. But the designers of a display for Kyoto's Tadasu no Mori Forest. meant to inspire awe, even reverence.
The Shimogamo shrine is a World Heritage site whose history dates back to the 6th century, and Tadasu no Mori is the shrine's forest and a national historical site. They have long been sacred places in the Shinto religion, according to a PBS News article. In 2016, the Japanese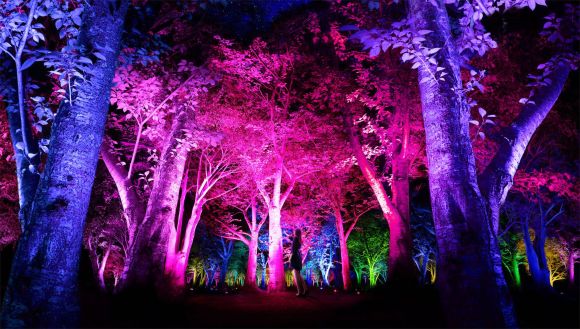 artistic collective TeamLab paid tribute to this history with "Light Festival of Tadasu no Mori," an installation that transformed the landmarks with a vivid spectrum of light. It was only a brief, shining moment. Fortunately, we have YouTube videos to preserve it. We suggest you turn off the sound and perhaps play gentle music instead, because the noise of the crowd is distracting.