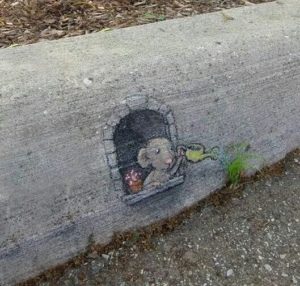 The curb painting at left came to me years ago as a Twitter feed from Wilson da Silva (@wilsondasilva) with the caption "Street art doesn't have to be large and towering to have an impact." (pic.twitter.com/2mUYSNEgaC) Both the image and the untold smiles it has spread round the world delight me. I know nothing more about the artist or location, but many other urban artists use the occasional weed and crack to inspire their creativity: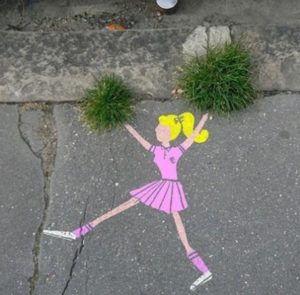 The right hand picture is by Sandrine Boulet, and while I couldn't find a source for the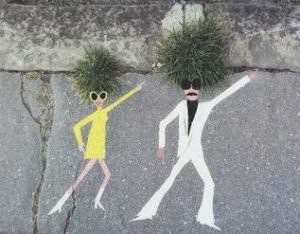 one to its left, since the location is identical, it might also be by her. Here, are many more still photos of this sort of street art, and here is a short YouTube video of even more.
But I first happened upon this whimsical form of art when I "met" Tineke Meirink through her memory game called Can You See What I See? and subtitled, "It's just more fun when you take a closer look."As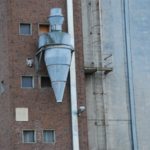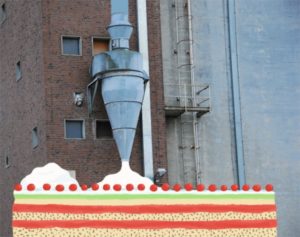 you can see from the accompanying pictures, Ms. Meirink takes photographs of ordinary, often unattractive objects and converts them into whimsical illustrations – most often of people and animals – with the addition of a little carefully added paint.
The game has 30 "Before" and "After" picture sets and comes with no instructions whatsoever, which leaves you free to create your own rules. You can obviously play it as a memory game by turning all the pairs (or for an easier challenge, some of the pairs) face down on a table and taking turns to find the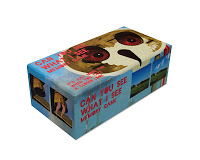 matches. But you can also play it as an imagination challenge. Take out all the "before" pictures and then ask each player to imagine what the "after" will be. Who came closest? Did anyone have a better, or at least an equally good idea?
Imagination is one of the best exercises for your brain because it forces you to make new connections; when you can do so using humor, you will come away relaxed and smiling.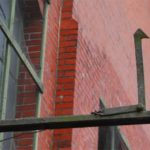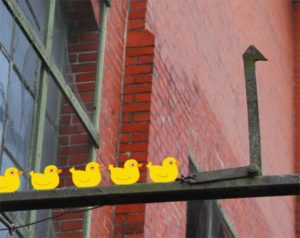 Can You See What I See? is available on Amazon here.You can also see many more of Ms. Meirink's illustrations on the official website for her products, and on her personal website,  where you can also see samples of her work from the many years of her career spent as a children's book illustrator. While I haven't been in touch with her for a while, she is a delight to get to know.
Do you have other little images of joy to share?