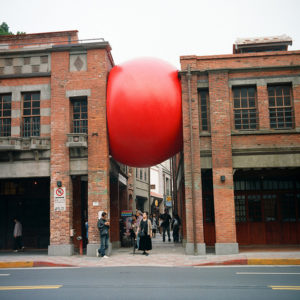 Another large art element in public places is the RedBall Project, created by American artist Kurt Perschke. This traveling, award-winning public art piece is considered "the world's longest-running street art work," and has been to over 25 cities globally where it moves through that city with a new site each day of the performance. You can see marvelous examples of this whimsy on the project's official website.
The red ball used for each "performance" is about 15 feet (4.5 meters) in diameter and weighs 250 pounds, which is a bit oversized for a playground, but creating a playful art piece is absolutely Mr. Perschke's purpose. It's hard not to smile when you see it.
That's also true of the following displays of: street lights in love; a solution for guests who have stayed too long by German artist Cornelia Konrads; and window equations by artist Aakash Nihalani.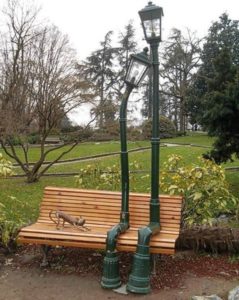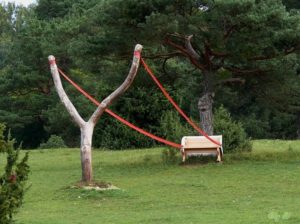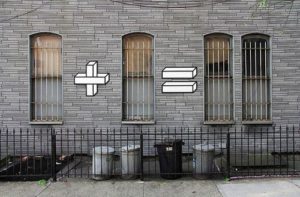 Which of these street art examples most appeal to you? Which would you like to see by visiting the location?
There are many other forms of street art such as yarn bombing and chalk painting which we will cover in future posts. Watch for them!